RUBS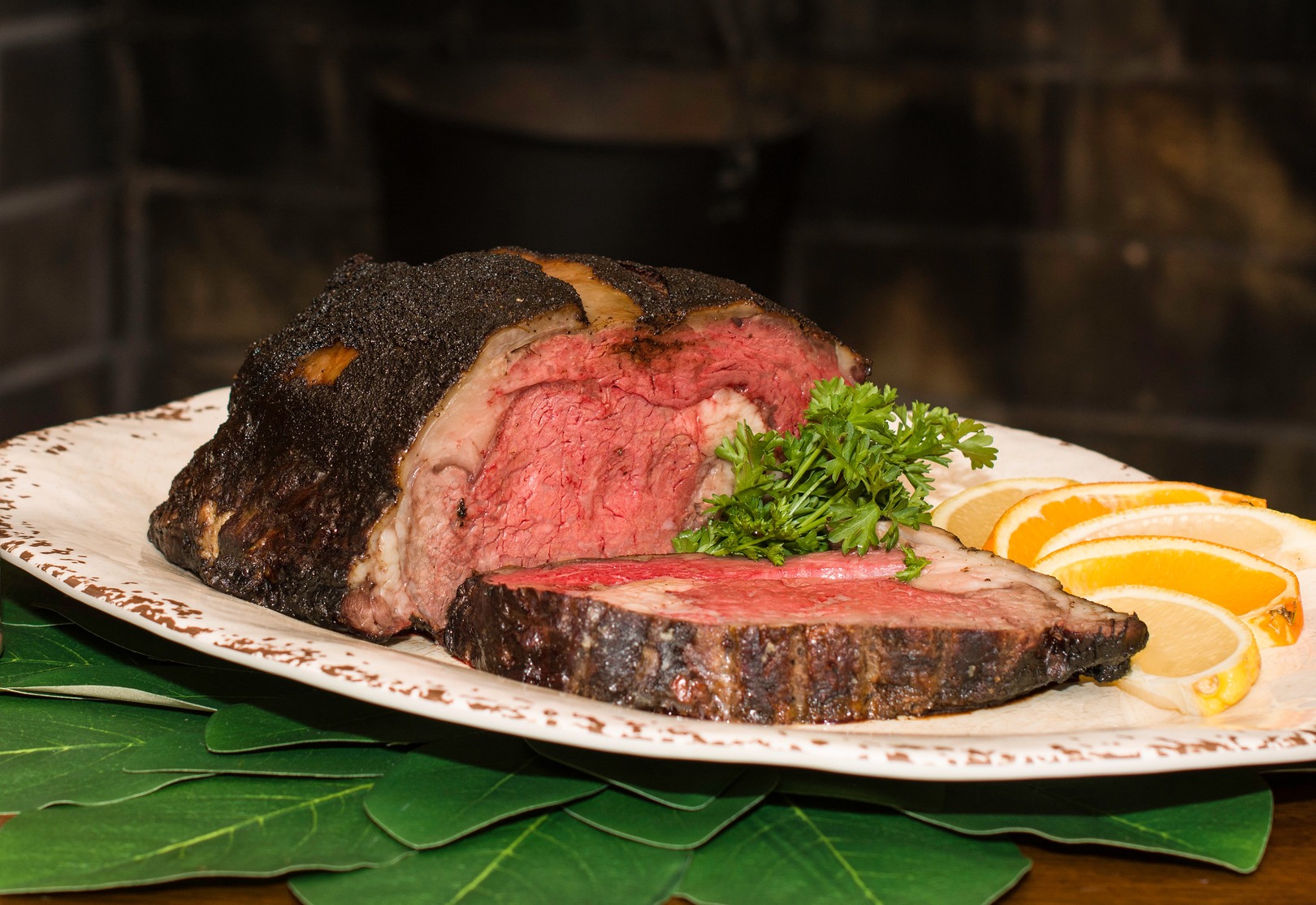 Cup of Joe Meat Rub
The perfect blend of coffee, cocoa powder and spices lead to a dark, flavorful crust on prime rib, steaks, and even beer butt chicken. Really, it's perfectly balanced for just about any meat, even scallops (hint, hint). We know it sounds weird, but man, it's good! Try it and see for yourself. Directions: Oil up the meat, pat the rub on, and get to smokin' or grillin'.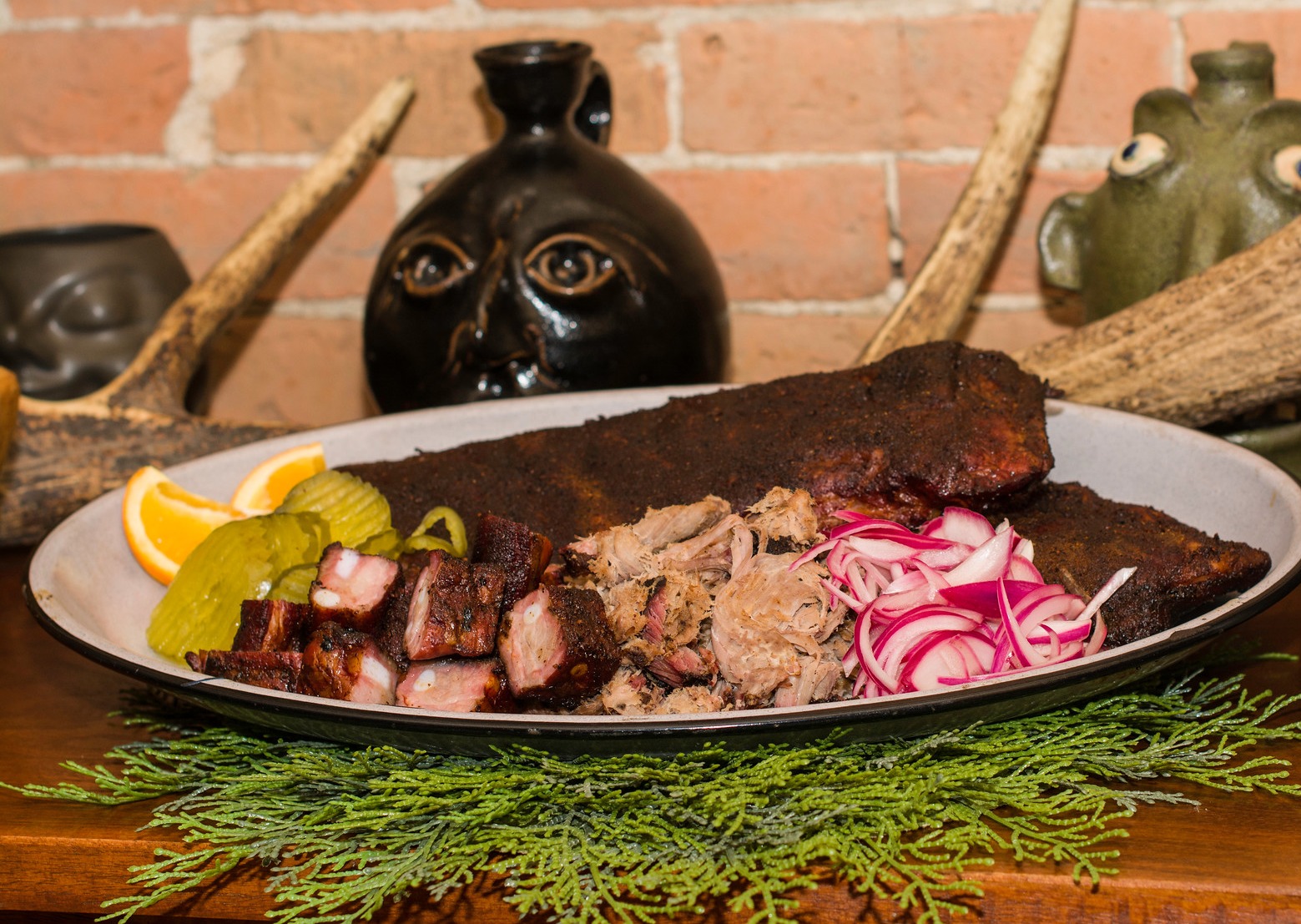 It's All About the Meats...And More Seasoning
This is our award-winning rub! 2018 NBBQA Awards of Excellence Winner. Not only is it good on meat, but if you want to dazzle your family and friends with your culinary skills, use it on vegetables, French fries, baked potatoes, or anything else that could use a little seasoning. While it was created for beef, try it on pork, chicken, and fish too. Directions: Loads of flavor in this one so remember, a little goes a long way. We're sure this will become the seasoning you use every day!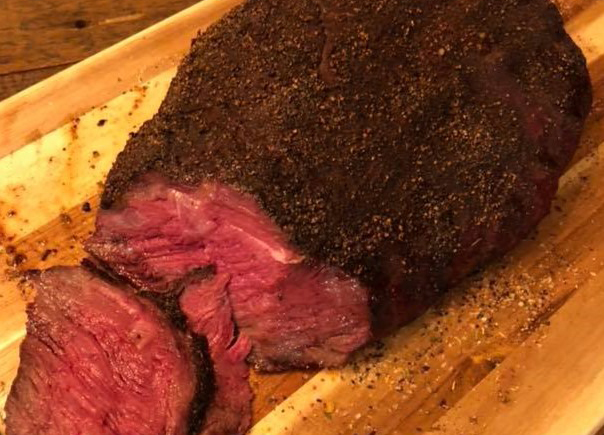 Red Rub
If you're looking for something even better than our It's All About the Meats…And More Seasoning, our Red Rub is a combination of it and fine Spanish Smoked Paprika which lends itself to fish, shrimp, beef, pork, chicken and even wild game.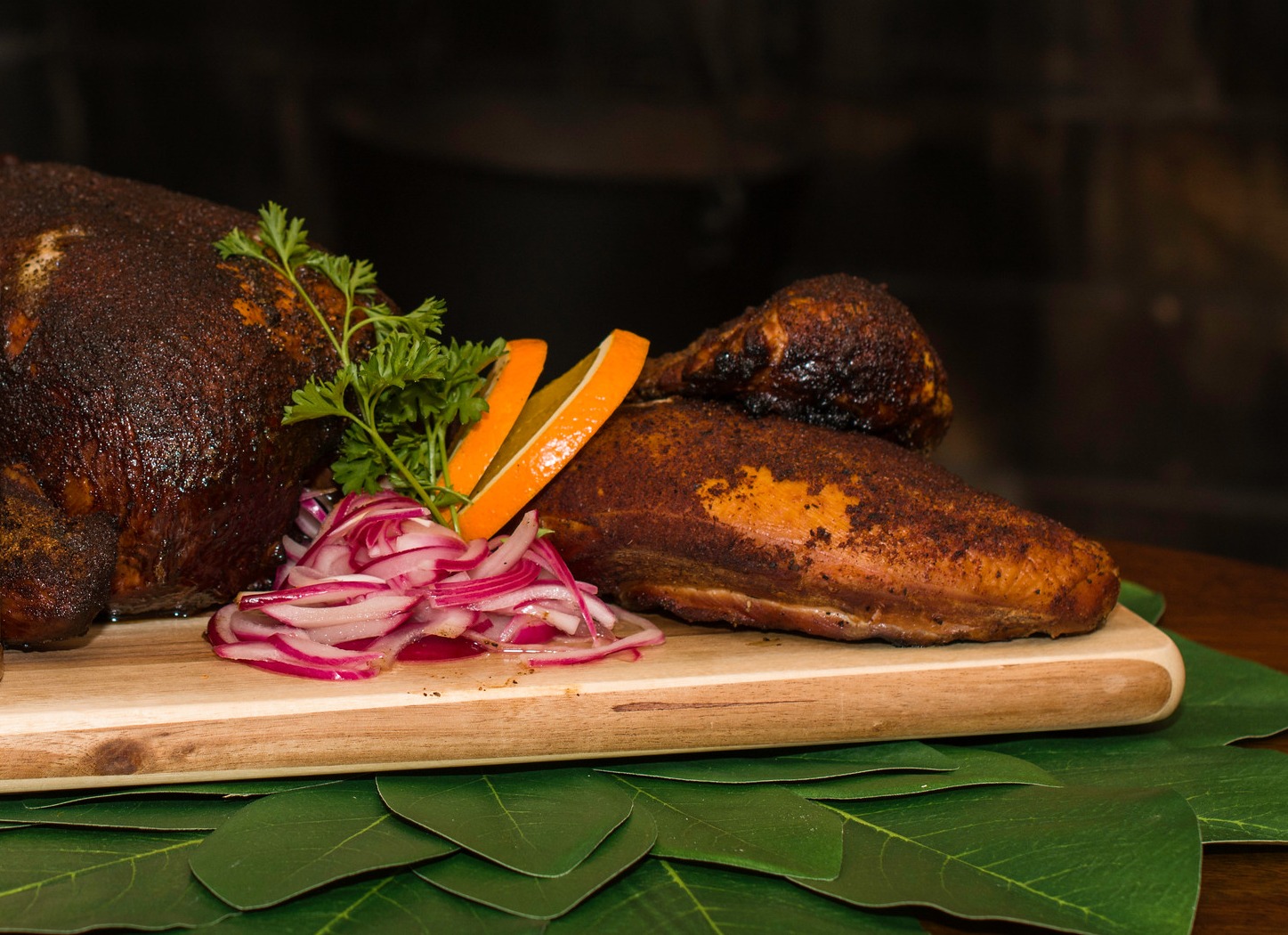 Honey Dew Chicken Rub
Honey sweet and smokey spice will leave you wanting more. Oil up the bird, sprinkle on the rub, give it a pat and let it sit for a bit. Your taste buds will say "What the hell just happened?!" Try one of our signature sauces for an added WOW!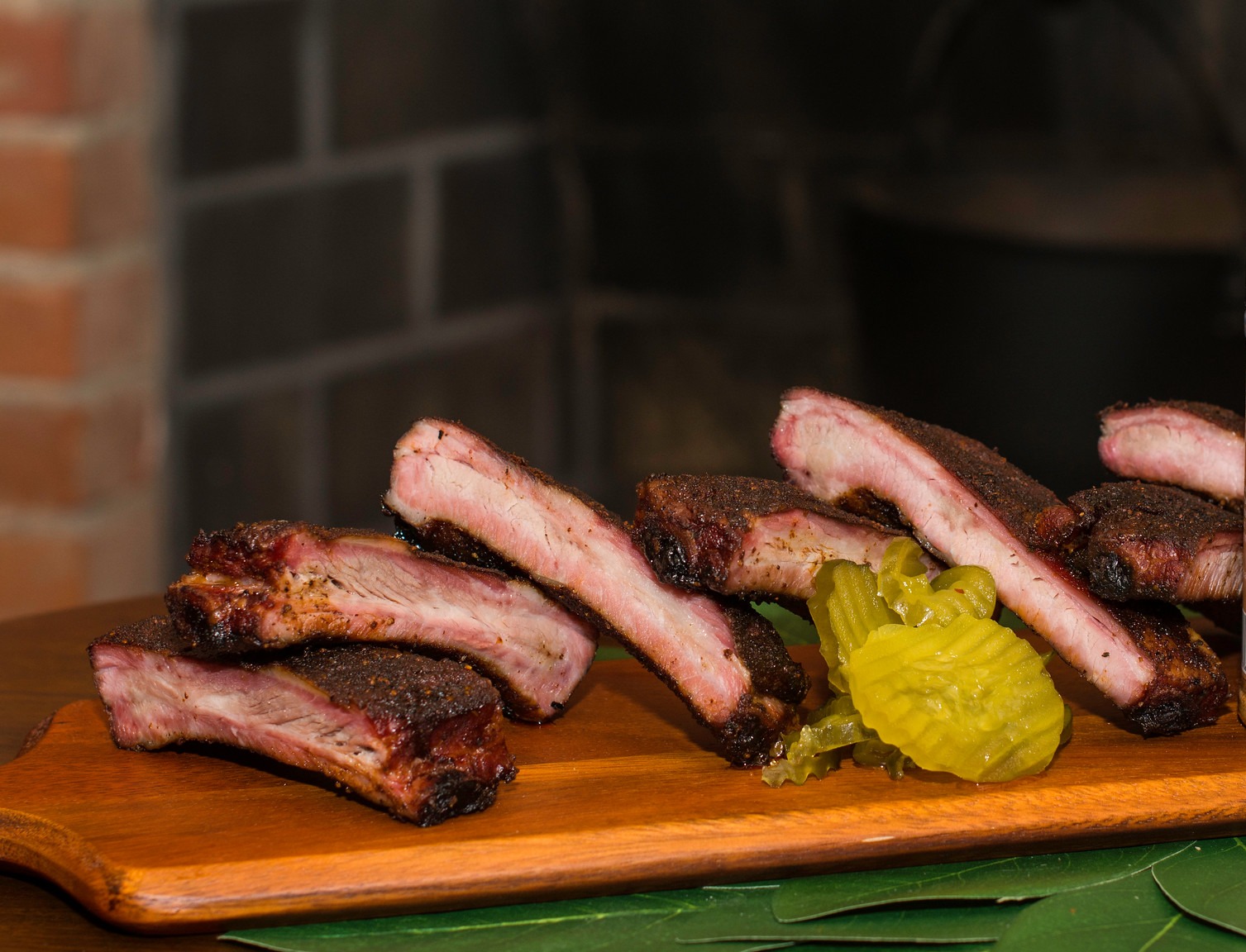 Butt and Rack Rub
Not a very creative name but at least you know how to use it! Especially for pork, this rub will wake up your meat with a special combination of spices sure to impress. Whether it's just your friends or your next friendly competition, you're sure to be a winner. Directions: All you have to do is coat your meat with a little oil or even mustard and apply this rub liberally to both sides. Use it immediately if you need to, but if you let it sit for at least an hour or even overnight, it'll taste even better!
SAUCES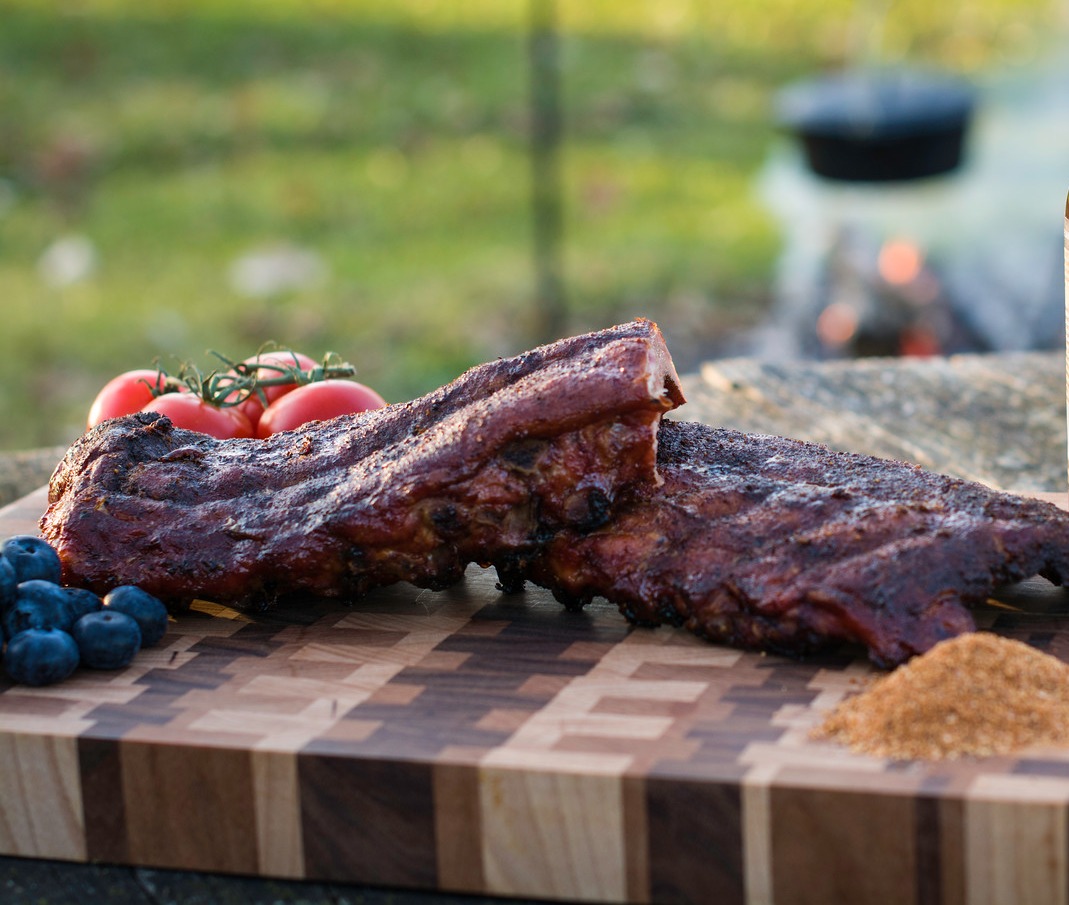 Smokehouse Blues
Our award-winning house sauce will be your "go to" time and time again. It's sweet and delicious with a hint of blueberry. A family favorite for over 30 years. Try it on ribs at your next cookout and be the Q- Master of the cul-de-sac. And don't forget our rubs for the perfect combo! 2018 NBBQA People's Choice 1st Place Award Winner and Awards of Excellence Winner.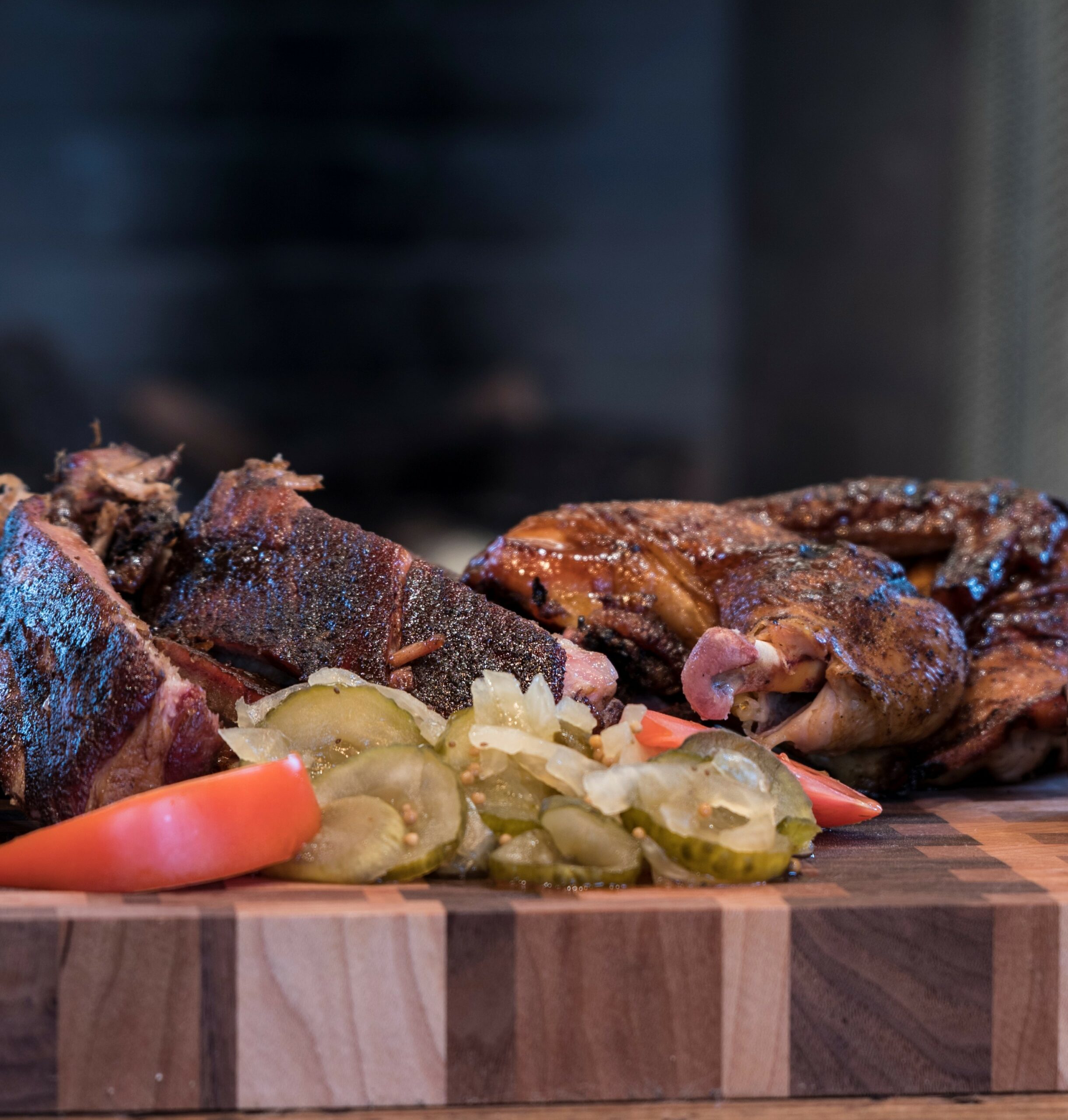 Smokin' Hottie
Smokin' Hottie combines smoked serrano and habanero peppers for a spicy smoked flavor that's just right! This one's good on everything!!